337mm Rear Brake Upgrade Kit
Suits: R32, R33, R34
337mm Rear Brake Kit Suits: R32, R33, R34
337mm Rear Brake Upgrade Kit
Suits: R32, R33, R34
From: AUD $ 460.00
Description
HFM.Parts 337mm Rear Rotors are designed in Australia featuring a striking uniformed slot design to suit all of HFM.Parts 324mm Front Rotors. This rotor kit has an increase of 40mm when compared to the standard 297mm Rotors. This is achieved by using HFM.Parts Australian designed and developed custom caliper adapter set which enables you to use your OEM caliper (non Brembo). Making this a very affordable big brake upgrade kit. HFM.Parts 337mm Rotor is vented and the indentations on the rotor surface have a slight curvature to improve cleaning ability, ventilation & the overall look and performance of the rotor. 
REPLACEMENTS
We stand by our products. You can purchase replacement HFM.Parts 337mm rotors without the adapters for a great price, ready when you need them.
SKU
RK3376418
Fitment
Nissan Skyline R32 GTS-T/GTR
Nissan Skyline R33 GTS-T
Nissan Skyline R34 GT-T
Requirements
Minimum of 17″ Wheels
OEM Calipers (No Brembo)
Whats in the Box
1x Pair HFM.Parts 337mm Rear Rotors
1x Pair HFM.Parts Caliper Adapters
High Tensile Nuts & Bolts for Fitment
DIMENSIONS.
337mm x 18mm
Free Australian Postage
Spend $200+ and we'll ship your order to any Australian address, Free!*
Install Now. Pay Later
Pimp your ride now, pay for it later with AfterPay ($200 Min Spend)
We Ship Globally
New Zealand, United States, Canada, United Kingdom, just to name a few.
FAQ's
Q. If you stop making these rotors, is there anywhere else I can get them from?
A. To our knowledge, our 337mm rotors are unique to HFM.Parts. We will continue to produce these rotors and any other products as long as there is a demand.
Q. Will these fit my OEM R32, R33, R34 wheels?
A.  These models can have different wheel diameters, we encourage you to double check your wheel size before purchasing. You must have a minimum of 17″ wheels!
Q.Will my original brake pads fit this sized rotor?
A. Yes, both OEM Caliper & Brake Pads are compatible with this rotor.
Q. I have an aftermarket caliper, can I still use this rotor kit?
A. No, this brake kit has been designed to suit your OEM caliper. We cannot confirm if it will also suit other calipers.
Q. What material are the adapters made from?
A. HFM.Parts Caliper Adapters are made using high-quality T6-6061 Billet Aluminium.
Q. Are these rotors directional?
A. No, you can install them on either side of your car without affecting performance.
Q. Do I have to modify any brake components to use this kit?
A. No. You do not have to modify anything.
Q. Why doesn't the brake pad cover the entire surface of the rotor?
A. This kit works by spacing out your existing calipers, which in turn, the brake pads position will follow, to accommodate for the larger rotor.
There are no brake pads (that we're aware of) that will fit within the original caliper and cover more surface area.
Installation
Modifying vehicles is a specialist task and requires the knowledge and experience of competent individuals to be conducted safely.
We recommend this product be installed by a competent person. Instructions are given with every order where available, however, If you would like a copy prior to ordering, you're welcome to contact us: Go to Contact Page
Customer Reviews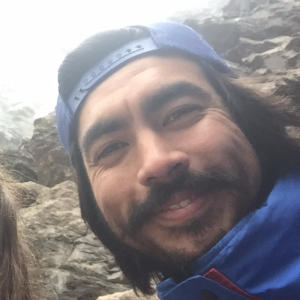 S
Steve

AU
09/08/2021
Top stuff - beat the heat.
Compared to the front upgrade, this is an absolute breeze and the front isn't even that much of an issue. I found myself cleaning up the hub and surrounding areas more than I did installing the adaptor - a testament to the ease of the install. Super straightforward install, as simple as the video makes it out to be. Love the look of the slotted design and the size really fills out my wheel. From what I can discern, it has similar braking properties to factory, but the real difference will be under constant braking. Great piece of gear, great work HFM!
Allen B.

AU
16/11/2020
337 rotor upgrade
Item is good but when i install it..the breAk pads is rubbing the rotors..i dont know why tho
Aidan K.

AU
24/04/2020
Brake it Down
As always fast service and parts delivered in quick time, appreciate the information and assistance.
Thank you for the review! Glad you had a positive experience.
08/10/2019
Very Good
I am also a spare parts supplier. I feel happy about you.
05/03/2019
Upgraded 337mm slotted only rear brake rotors
Hi there, Apologies for the delayed feedback. This weekend just gone was the first opportunity to install and use the rotors. So far I am very impressed with these.. the previous cross drilled rotors would either crack on the first race day or crack on the second and the new non cross drilled items have survived a 2 day race meet so far with in excess of 50 laps of Barbagallo raceway on them... Which equates to approx 120km of racing of which we finished in second place and set our pb lap times. Thanks again. I would def recommend them as an upgrade over the older cross drilled style. Thank you again. Regards Andrew Souvertjis Facebook page: 265 Motorsport