324mm Front Two Piece Brake Upgrade Kit
Suits: R32 GTR
324mm Front Two Piece Brake Upgrade Kit Suits: R32 GTR
324mm Front Two Piece Brake Upgrade Kit
Suits: R32 GTR
AUD $ 614.00
Free Australian Postage
Spend $200+ and we'll ship your order to any Australian address, Free!
Install Now. Pay Later
Pimp your ride now, pay for it later with AfterPay ($200 Min Spend)
We Ship Globally
New Zealand, United States, Canada, United Kingdom, just to name a few.
HFM.Parts 324mm Two Piece Rotors are designed in Australia featuring a striking slot design that matches HFM.Parts Rear Rotors. This rotor has an increase of 28mm from the standard OEM 296mm rotors. This is achieved by using HFM.Parts Australian designed and developed custom caliper adapter set which enables you to use your OEM caliper. Making this a very affordable big brake upgrade kit. The indentations on the rotor surface have a slight curvature to improve cleaning ability and ventilation, paired with a black anodized aluminium hat to complete the overall look and performance of the rotor.
DIMENSIONS.
Diameter 324 mm
Height 53.8 mm
Thickness 30 mm
Minimum Thickness 28 mm
Centre Hole 68 mm
Stud Holes 5
Weight 7.4kg/rotor
REPLACEMENTS
We stand by our products. You can purchase replacement HFM.Parts 324mm Rotors without the adapters for a great price, ready when you need them.
ADDITIONAL NOTES.
(Optional) To get the most out of this kit we recommend you replace the standard brake pads with DB1346 or equivalent brake pads.
Fitment
---
Nissan Skyline R32 GTR
Requirements
---
Minimum 17″ Wheels
OEM Calipers (No Brembo)
Whats in the Box
---
1x Pair HFM.Parts 324mm Two Piece Rotors
1x Pair HFM.Parts Caliper Adapters
High Tensile Nuts & Bolts for Fitment
FAQ's
Q. Why do you recommend to use DB1346 brake pads?
A. The DB1346 corresponds to a Bendix brake pad, you can purchase any brake pad you like that is the equivalent to this part number. The reason we recommend using that part number is because the pad material sits lower in the caliper opposed to the genuine Skyline brake pad allowing you to get more brake pad coverage across the rotor surface.
Q. What will happen if I use standard brake pads?
A. Although you can use your standard brake pads, you will have a 2mm pad overhang. Using DB1346 or equivalent will reduce the overhang.
Q. If you stop making these rotors, is there anywhere else I can get them from?
A. Yes, these rotors are readily available from most automotive stores. We will continue to produce these rotors and any other products as long as there is a demand.
Q. Will these fit my OEM R32 GTR wheels?
A.  No, an OEM R32 GTR has 16″ wheels. This kit requires a minimum of 17″ wheels.
Q. I have a GTS4 which shares the same running gear as an R32 GTR, will I be able to use this kit?
A. The GTS4 uses R32 GTST calipers which are smaller than 32 GTR. In order to use this kit on your GTS4 you will need to instal R33 GTST calipers.
Q. I have an aftermarket caliper, can I still use this rotor kit?
A. No, this brake kit has been designed to suit your OEM caliper. We cannot confirm if it will also suit other calipers.
Q. Can I buy the adapters on their own?
A. YES! They are available for purchase as a pair from our website.
Q. What material are the adapters made from?
A. Our adapters are made using high quality T6-6061 Billet Aluminium.
Q. If my rotors wear out, can I buy a replacement set?
A. Yes, You are able to purchase a pair of rotors without adapters or a pair of rotors without the hats as a cost-effective alternative.
Q. What is the rotor hat made of?
A. High quality T4-2024 Aluminium.
Q. Do I have to modify any brake components to use this kit?
A. Yes, you will need to modify the knuckle in order to fit the adapters.
Q. Will I be able to use my existing brake lines even though I'm spacing out the caliper?
A. You may be able to massage your existing brake lines into position but it is recommended that you use longer lines if necessary.
Q. Are these rotors directional?
A. No, you can install them on either side of your car without affecting performance.
Q. Why doesn't the brake pad cover the entire surface of the rotor?
A. This kit works by spacing out your existing calipers, which in turn, the brake pads position will follow, to accommodate for the larger rotor.
There are no brake pads (that we're aware of) that will fit within the original caliper and cover more surface area.
Q. Will grinding/linishing the knuckle affect it's strength?
A. You only need to linish a very small portion of your knuckle to allow the adapter to line up correctly. Because it is a very small amount, it will not affect the integrity of the knuckle. Please see our installation video above to watch the grinding/linishing process.
Installation
Modifying vehicles is a specialist task and requires the knowledge and experience of competent individuals to be conducted safely.
We recommend this product be installed by a competent person. Instructions are given with every order where available, however, If you would like a copy prior to ordering, you're welcome to contact us: Go to Contact Page
Customer Reviews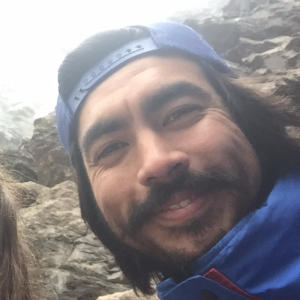 S
02/08/2021
Steve

AU
Great Kit - 10/10
Opting to keep my 17" wheels, this upgrade was the perfect choice. For a car that endures regular light track work and spirited driving this kit is ideal. The stock brakes are more than capable of pulling up my - and arguably most - 32 GTR, however they suffer and fade from consistent use. These rotors now provide less brake fade due to the larger 2-piece rotor dissipating heat more efficiently and effectively. The unboxing was great, all the parts came clearly separated allowing for an easy install and the rotors came assembled which was superb. The install felt tedious, though this was due to me constantly test-fitting the adaptor as I shaved the knuckle - trying to shave as little as possible. The install video was an excellent guide and helpful with torque settings too! This was a no brainer for my application. The rotors are about 1kg lighter than the stock 296mm equivalent which is 1 less kilogram of unsprung weight either side which is a great improvement. They are also very aesthetically pleasing. Greater braking endurance, reduction in unsprung weight, extremely cost effective compared to going a true BBK. This is an excellent upgrade for anyone wanting to retain the stock caliper but wants to enhance performance. After considering the other options (Evo Brembos, R33/34 and even R35 GTR Brembos and Endless/Project Mu), this came out on top. Great piece of gear HFM, keep up the great work! These brakes fit under R33 GTR Wheels, 17x9 +22 Advan SA3R's and 17x9 +22 Sparco Crimson.